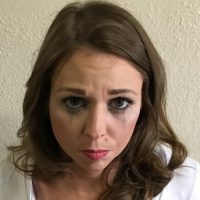 Greencastle, Ind.— An investigation by the Indiana Department of Correction (IDOC) resulted in the September 10th arrest of Bahia Bunge, 29 of Owen County, Indiana. The investigation developed information alleging Bunge was attempting to traffic drugs into the Putnamville Correctional Facility while visiting an offender on September 10, 2019.  As a result of the investigation, more than three dozen strips of suspected Suboxone were recovered.
Ms. Bunge was arrested, and transported to Putnam County Jail pending charges of:
Conspiracy to Traffic with an Inmate – Level 5 Felony
Dealing in a Schedule III Controlled substance – Level 5 Felony
Possession of a Controlled Substance – Class A Misdemeanor
Internal Affairs Lead Investigator James Smith commented, "It's unfortunate people make the choice to put the health and safety of our correctional staff, other offender's, and themselves, in jeopardy by trying to smuggle drugs into a correctional facility." Smith concluded, "We have a zero tolerance policy on trafficking. We will arrest and seek prosecution against any person who attempts to traffic illegal substances into any of our facilities."
Formal charges will be determined by the Putnam County Prosecutor's Office. All suspects are considered innocent until proven guilty in a court of law.