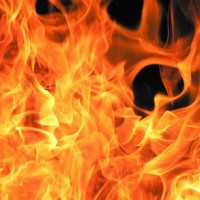 An elderly couple was killed in a house fire in Mooresville Monday afternoon.
Firefighters were called to the house where Donald Featherston, 84, and his wife, Mary, 79, live along East High Street just off State Road 42 between state roads 67 and 267.
The coroner said Mary Featherston was killed in the fire while Donald Featherston was removed from the home still alive, but died as he was being taken to the hospital by EMS.
"The flames were coming out of the side windows, the roof was on fire, it was horrible," neighbor Chet Gibbs told WISH-TV. "It's really scary. You know we've known the people for years and years. My daughters played with their kids growing up."
Investigators are still trying to figure out why the fire started. Both of the Featherstons were said to have been on oxygen.
network indiana