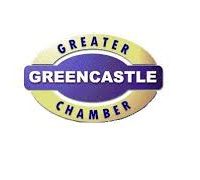 The Greater Greencastle Chamber of Commerce will hold a Networking Golf Outing at the Tiger Pointe Country Club on Friday September 27th.  Come out and meet people and enjoy lunch and golf.
Lunch begins at 11:30 am, with golf beginning at noon. The cost is $25 and includes lunch.
This is a bit different from their annual Golf Scramble in May, as the Chamber picks the teams, and there will be 9 holes.   This will be a great way to meet new people and network.
To participate email Briancox@gogreencastle.com to RSVP by Sept 23rd.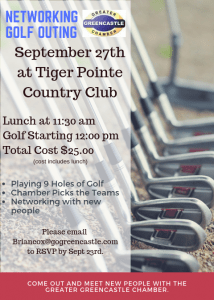 Tags: