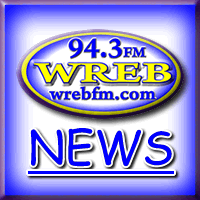 From July 29th – August 1st 2019, the Motor Vehicle Criminal Interdiction (MVCI) association in conjunction with the federal Drug Interdiction Assistance Program (DIAP) hosted its 29th annual conference in Orlando, Florida. This national networking and intelligence sharing conference provides opportunities for law enforcement officials across North America who specialize in criminal interdiction to learn how to successfully detect and counter the latest smuggling techniques used by criminal organizations.
During the conference awards banquet, Trooper Yan Dravigne received an award for the largest cold stop highway seizure of cocaine in the United States for 2018.  The seizure involved 100 kilograms of cocaine found in a tractor-trailer at the West Terre Haute truck scales on Interstate 70 in October 2018. The term "cold stop" means that no prior information was divulged prior to the traffic stop, and probable cause leading to the seizure and arrest was solely developed based on interactions with the suspect.
In 2018, as part of the High Intensity Drug Trafficking Area (HIDTA) Domestic Highway Enforcement initiative, Trooper Dravigne removed 287 pounds of marijuana, 220 pounds of cocaine, 70 pounds of methamphetamine, 50 pounds of heroin, 12 firearms, and $91,000 in illicit US currency from Indiana roadways. Trooper Dravigne has been employed with the Indiana State Police since 2008 and is currently assigned to special investigations.
Attached is photo of Trooper Dravigne receiving the award, alongside MVCI board members.