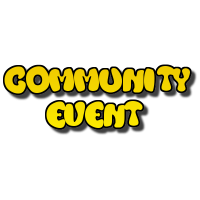 National Senior Citizen's Day falls on August 21, 2019.  This day was created as a day to support, honor and show appreciation to our seniors and to recognize their achievements. Their valuable contributions to our communities create better places to live.
In 1988, President Ronald Reagan signed a proclamation stating:  For all they have achieved throughout life and for all they continue to accomplish, we owe older citizens our thanks and a heartfelt salute. We can best demonstrate our gratitude and esteem by making sure that our communities are good places in which to mature and grow older — places in which older people can participate to the fullest and can find the encouragement, acceptance, assistance, and services they need to continue to lead lives of independence and dignity. ~ President Ronald Reagan – August 19, 1988 Proclamation 5847
"Their valuable contributions to our communities create better places to live. It's a great day to spend with seniors you know, and listen to their stories of wisdom and experience, gain from their hard-earned knowledge", said Lana Nasciembene of Life's Journey Hospice.
"This year we are teaming up with Life's Journey Hospice for an event that we hope to make annual," Hickory Creek Administrator Jill Stott said, "the Adopt A Senior event is a way for members of our community to adopt one of our residents, meet them, get to know them, and become a friend to them."
Life's Journey and Hickory Creek would like to encourage you to take time and get to know one of these amazing individuals.
The Adopt a Senior event will be held at Hickory Creek on August 21 at 6pm.  There will be entertainment, chair massages, snacks, crafts, and more.  To sign up to Adopt a Senior or for more details please contact Lana at 765-721-0049 or Jill at 765-653-3143.    You will be matched up with a senior citizen.  We ask that you bring a small gift for the resident as well.