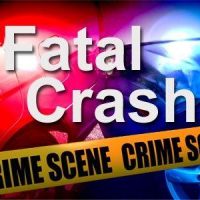 Monday morning just after midnight a single vehicle motorcycle crash claimed the life of a female. Emergency crews were called to I-65 southbound near Lafayette Road for reports of a crash with two people seriously injured. When medics arrived they found a female unconscious and unresponsive, she was later pronounced deceased at the scene. The male was also seriously injured and he was transported to Methodist Hospital in critical condition. Neither person was wearing a helmet.
Preliminary investigation led officers to believe the motorcycle came upon backed up traffic due to construction, that's when the driver purposely went around the construction barrels into a closed portion of the roadway to pass traffic. While in the closed area the driver hit uneven pavement, lost control and struck the concrete median barrier wall.
This crash is still under investigation and there is no further information to release at this time. The families of the victims have been notified.