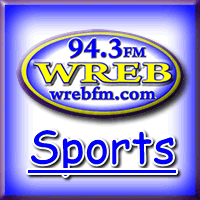 >Colts Report For Training Camp Next Week

(Westfield, IN)  —  The Indianapolis Colts report for training camp next week.  Players must report by July 24th, and the first practice is the following day.  The Colts will hold camp at Grand Park Sports Campus in Westfield.  They'll open the preseason on August 8th at the Buffalo Bills.

>>Pacers' Guarantee Johnson's Contract

(Indianapolis, IN)  —  The Indiana Pacers plan to keep forward Alize Johnson in the fold.  The team guaranteed Johnson's contract for the coming season and he'll make 1.4-million-dollars.  Johnson played 14 games for Indiana last season and spent most of the season with the Fort Wayne Mad Ants in the G-League.  Johnson was one of Indiana's standouts during Summer League.

>>Indians Drop Clippers

(Columbus, OH)  —  The Indians piled up four runs in the fifth inning as they dropped the Clippers 7-4 in Columbus.  Pablo Reyes crushed a three-run homer to highlight the fifth for the Tribe.  Ke'Bryan Hayes, Jake Elmore and Jason Martin also went deep for the Tribe and Alex McRae earned the win.  The Indians host the Syracuse Mets tonight at Victory Field.

>>Fever Fall To Sun

(Indianapolis, IN)  —  Kelsey Mitchell posted 14 points as the Connecticut Sun defeated the Fever 76-63 in Indianapolis.  The Fever trailed by 19 points after three quarters.  They're now 6-and-12 after three straight losses.  Indiana hosts Washington on Friday.
Tags: