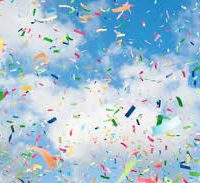 Hey —-There's a big 4- H fair parade tomorrow. Yep—-Come on out!!.
PLEASE NOTE:Washington Street from Bloomington to 1st/Percy Julian will be closed off 11:30 am and US 231 will be redirected starting 1230pm.
Please tell your friends and neighbors. It may be a bit inconvenient getting around for a short while, but it is necessary. Please plan ahead and remind friends and neighbors. Parade will arrive downtown Greencastle 2pm. We will start from the Dairy Castle 1:30.
The weather should be sunny and pretty toasty, so make sure that you're staying hydrated.  The Fair parade is always a great time, so don't miss out on the fun!