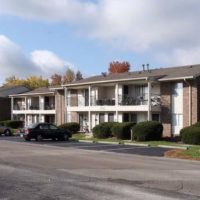 The Board of Directors for the Indiana Housing and Community Development Authority (IHCDA) recently approved $25 million in bond volume and $1,021,371 in 4% Low-Income Housing Tax Credits (LIHTC) annually for 10 years to TWG Development, LLC for the preservation of Nora Pines Apartments in Indianapolis.
"There is a shortage of safe, decent and affordable housing not only in Indiana but nationwide," said Indiana Lt. Governor Suzanne Crouch, who serves as board chair of IHCDA. "This funding will not only support the preservation of affordable units, but leverage additional investment into this neighborhood."
This funding will support a full rehabilitation of the 254-unit complex that features one, two and three bedroom apartments for families. Upgrades will include new windows, doors, flooring, paint, appliances, HVAC and A/C units, asphalt repairs and the conversion of accessible units and paths.
"One of our housing priorities is to promote developments that build upon a community's existing assets and fit within their overall plan," said Jacob Sipe, Executive Director of IHCDA. "By preserving Nora Pines, we are not only providing affordable housing but helping to encourage additional investments into Indianapolis."
IHCDA is empowered to act as the housing credit agency for the State of Indiana. One way to do this is through the issuance of multi-family bonds. With the addition of these units, IHCDA has preserved over 1,700 units of affordable housing across Indiana since 2016 using multi-family bond volume.