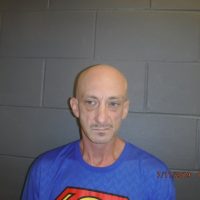 Clay County – Indiana State Police initiated a criminal investigation in December 2018, after receiving information that a 13 year old female had been sexually abused.
The investigation revealed that Benjamin A. Johnson, age 44 of Brazil, Indiana, allegedly had been engaging in sexual misconduct with a minor.
After reviewing the investigation, the Clay County Prosecutor's Office issued an arrest warrant today for Johnson.  He was arrested this afternoon without incident and is currently being held in the Clay County Jail with no bond.
Arrested and Charges:
Benjamin A. Johnson
Child Molestation, Level 1 Felony
Child Solicitation, Level 5 Felony
Contributing to the Delinquency of a Minor (2 counts) Level 5 Felony