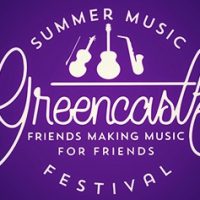 "Watch and be amazed." (CBC Music) Classically trained international soloists, Kornel Wolak(clarinet) and Michael Bridge (accordions) use virtuosity, comedy and musical sensitivity to bring their custom repertoire to life. Playing classical showpieces, jazz ballads, and fiery folk music, Wolak and Bridge began collaborating in 2012 and have since toured across Canada, Poland, France and Ecuador as both performers and educators.
Kornel Wolak is an internationally-renowned soloist, teacher and chamber musician; "Control and a smooth expressivity are what make Wolak shine" (Toronto Star). Dr. Wolak is on faculty teaching clarinet at Queen's University and is also pioneering collaborative research in oral articulators with the Department of Speech Language Pathology, University of Toronto. His first book, Articulation Types for Clarinet, quickly became the new must-have book of 2018 for clarinetists and saxophonists.
Michael Bridge (accordions and piano) is a winner of the Lieutenant Governor of Alberta Emerging Artist Medal and named one of CBC's "30 Hot Classical Musicians Under 30". Active in new music, he has over 50 world premieres to his credit and tours extensively as an orchestral soloist, chamber musician, recitalist and instructor. He is a doctoral candidate on accordion at the University of Toronto, studying with Joseph Macerollo.
Following the reception of their first album, "Rock Bach", their second album, "Tales from the Dinarides" was commissioned by the University of Alberta in collaboration with Professor Guillaume Tardif (violin). In 2018, they are touring Canada and Europe. Most recently they presented talks at the National Association of Woodwind and Percussion Instructors and the College Music Society conferences and are gearing up for several North American university residencies. They can be heard regularly on CBC radio.
This concert is co-presented with the DePauw School of Music 21CM Institut
Wednesday, July 10 | 7:30-9:00pm | Free Admission
Gobin Memorial United Methodist Church