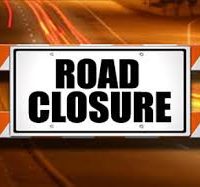 CLAY COUNTY, Ind. – The Indiana Department of Transportation (INDOT) announces State Road 59 will close just south of C.R. 1100 N., which is north of Brazil on or after Monday, July 8 to replace a small structure. The road is scheduled to reopen on September 24.
The official detour follows U.S. 40 to U.S. 231 to U.S. 36 and back to S.R. 59.
This small structure replacement and pipe lining project was awarded to Crider and Crider, Inc. for $1.7 million and includes numerous locations in Clay and Owen Counties.
INDOT reminds motorists to use caution and consider worker safety when driving through a construction zone.
Stay Informed
Motorists can learn about highway work zones and other traffic alerts at indot.carsprogram.org, 1-800-261-ROAD (7623) or 511 from a mobile phone.
Subscribe to receive text and email alerts about INDOT projects at https://public.govdelivery.com/accounts/INDOT/subscriber/new.
For social media updates, follow us on Twitter www.twitter.com/INDOT_WCentral and like us on Facebook www.facebook.com/INDOTWestCentral.