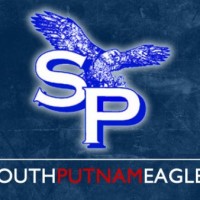 SOUTH PUTNAM COMMUNITY SCHOOL CORPORATION
REGULAR SCHOOL BOARD MEETING
WEDNESDAY, JULY 10, 2019
7:00 P.M.
Notice is hereby given that the School Corporation Board of Trustees will meet in regular session on Wednesday, July 10, 2019, at 7:00 P.M. in the South Putnam Middle School / High School Learning Center, 1780 E US Hwy 40, Greencastle, IN 46135.
AGENDA
Call to Order
Adjustments to the Agenda
Consideration of Approval of Minutes of Regular Meeting of June 12, 2019 and Executive Sessions of June 12, 2019.
Consideration of Approval of Claims
Consideration of Personnel Report
Consideration of the Reelsville Property Sales Process
Superintendent's Report
Adjournment
Notice is hereby given that before the public session, at 5:30 p.m. and after, an executive session will be held pursuant to I.C. 5-14-1.5-6.1 (b) 1 where authorized by federal or state statute and I.C. 5-14-1.5-6.1 (b) 9 to discuss a job performance evaluation of individual employees.