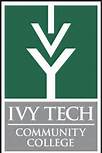 GREENCASTLE – Ivy Tech Community College's Accelerated Associate Program (ASAP), a program designed to help students earn an associate degree in just 11-months, has open spots for its next Greencastle cohort and will host a June 28 workshop for undecided students seeking to further their education.
The event will be held from 2 – 4 p.m. at the Putnam County Library, located at 103 E. Poplar Street. ASAP applications will be on-hand for students to inquire and apply. Students and families are encouraged to visit Widner any time during the session to learn more about the program and ask questions.
The rigorous and rewarding program offers wraparound services to support students throughout their time at Ivy Tech. Students learn in five eight-week terms from 9 a.m. – 5 p.m. in close-knit cohorts.
Classes begin on August 26.
"I am excited to grow the program and root it even deeper in the community," said Associate Director Jake Widner.
The program began its first cohort in 2016 and has seen more than 35 students succeed in earning their degrees during that span.
"We are looking for motivated recent high school graduates to be a part of this selective group and better prepare themselves to transfer to a four-year institution or become more marketable in the workforce," Widner said.
Graduates of the Greencastle ASAP program have transferred to a variety of universities such as Indiana University, Ball State University, Purdue University, Indiana State University and the University of Indianapolis.
For more information about Ivy Tech's ASAP Program, contact Widner at jwidner2@ivytech.edu or 765-719-6015.
Interested students can also find more information or apply online by visiting IvyTech.edu/ASAP and select Greencastle as the designated campus.
About Ivy Tech Community College
Ivy Tech Community College serves communities across Indiana, providing world-class education and driving economic transformation. It is the state's largest public postsecondary institution and the nation's largest singly accredited statewide community college system. It serves as the state's engine of workforce development, offering high-value degree programs and training that are aligned with the needs of its communities, along with courses and programs that transfer to other colleges and universities in Indiana. It is accredited by the Higher Learning Commission and a member of the North Central Association.