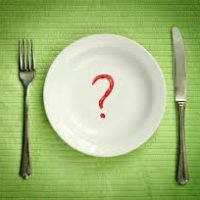 Did you know that food insecurity is a concern for Putnam County residents?  In Putnam County alone statistics show that almost 4,500 people (~10%) experience food insecurity.  Over 1,200 children may be unsure of their next meal and 45% of these food insecure do not qualify for nutrition programs like SNAP and WIC.  That is why the Hartman Center at DePauw, Purdue Extension Putnam County, Kroger, Putnam County 4-H Junior Leaders, and the Indiana 4-H Foundation partnered together to host the April 22nd Supermarket Sweep to help stock our local food pantries for the summer.
The Putnam County Food Pantry Coalition came together and made a grocery list of the most requested items in their pantries.  The most requested items include: spaghetti/pasta, peanut butter, pasta sauce, canned meats, cereal/oatmeal, canned vegetables and beans, cleaning solutions, trash bags, feminine hygiene items, diapers and razors.  These lists were provided to shoppers from the community, Putnam County 4-H clubs, and DePauw student organizations.
4-H clubs and DePauw organizations were given challenges and competed to earn gift cards donated from the Hartman Center and the Indiana 4-H Foundation and Putnam County 4-H Junior Leaders to aid in extra fundraising.  Over $1,800 was raised by the Putnam County 4-H clubs and over $3,500 from the DePauw student organizations.  Approximately $1,500 was donated by shoppers from the community during the day too.  An overall total of nearly $7,000 was raised and used to purchase food.  Attached below is the picture which includes the nine pallets and 7 grocery carts of items that the Supermarket Sweep was able to bring in to donate too many of the food pantry volunteers pictured alongside Purdue Extension and Hartman House workers.
Have you ever considered donating food or non-food items?  Your efforts could greatly affect the livelihood of those who experience food insecurity in our community.  The local food pantries that participated include: Greencastle Christian Church, DePauw Pantry, 2 Fish Food Pantry, Russellville Community Church, New Life Baptist Church, Little Free Pantry, and the Non-Food Pantry at St. Andrew's Episcopal Church.  These pantries would greatly appreciate any donations.  For information about their hours, locations and contact information, please call the local Purdue Extension Putnam County office.
Visit our homepage at www.extension.purdue.edu/putnam or you can contact the local Purdue Extension Office by calling 765.653.8411 for more information regarding this week's column topic or to RSVP for upcoming events.  It is always best to call first to assure items are ready when you arrive and to RSVP for programs.  While many publications are free, some do have a fee. Purdue University is an equal access/equal opportunity institution. All times listed are Eastern Time.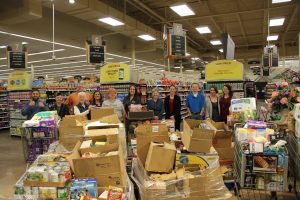 Upcoming events
May 2 – Gardener Gatherings – Incorporating Conservation into Your Garden, 6:30 pm, Extension Office, Register at https://bit.ly/2GbFTet
May 11 – Master Gardener Plant Auction, starts at 10:00 am, Putnam Co. Fairgrounds
May 11 – Sheep/Goat 4-H Tagging & Retinal Scan, Fairgrounds, 8-10 am
May 16 – On Local Government Webinar, Extension Office, 10-11 am
May 23 – Gardener Gatherings – Gardening for Pollinators, 6:30 pm, Extension Office, Register at https://bit.ly/2GbFTet