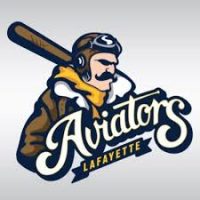 The Lafayette Aviators are proud to announce a new partnership with the Tippecanoe County Women Infants and Children (WIC) Program, with support from Riley Physicians Pediatrics at Indiana University Health Arnett. This partnership helps to bring the Aviators Kids Club to Lafayette area children.
The Aviators have a Free Kids Club and a VIP Kids Club – both available to all children 14 and under. The Free Kids Club provides members with complimentary admission to two games during the summer, as well as a free water bottle. The VIP Kids Club includes three flexible ticket vouchers, Aviators sunglasses courtesy of IU Health Arnett, the water bottle, a pass to Tropicanoe Cove Water Park, a free train ticket for the Columbian Park Zoo Express, and a pre-game picnic with the players – all for only $20!
"We really like the idea of WIC hosting a game and being present on site to promote and educate more about what we do," said Coordinator of the Tippecanoe County WIC Program, Alicia Keen. "We feel like partnering with the Kids Club would be appealing to current and potential WIC families, and hopefully would then be more interested in receiving additional information about this aspect of our collaboration with the Aviators."  WIC staff will be on site during the popular Team Photo Night, to take place on Friday, June 21.  Fans in attendance will receive a complimentary keepsake team photo.
"The Aviators partnering with WIC is great for the community," said Aviators Business Development Manager, Tracy Fuller. "Not only do they support those in need, but they also educate the area around us in order to create a happier and healthier lifestyle," Fuller continued.
Sign-up and more information on the Aviators Kids Club packages can be found atlafayettebaseball.com/community/kidsclub.
Want to attend Team Photo Night? Aviators Ticket Packages are on sale now! From 6-Game Plans to Flex Voucher Plans, there are affordable options for everyone. For more information on 2019 Ticket packages or to reserve yours today, call 765-464-6810 or visit lafayettebaseball.com/tickets/packages. You can also purchase single tickets for Team Photo Night at lafayettebaseball.com/tickets/singlegame.
ABOUT THE LAFAYETTE AVIATORS
The Lafayette Aviators are a summer collegiate baseball team, playing at historic Loeb Stadium in Lafayette, Indiana. The Aviators are proud members of the Prospect League, a top summer collegiate baseball league operating with twelve teams from Missouri to West Virginia, with several expansion teams in the works.
ABOUT THE INDIANA WIC PROGRAM
The Special Supplemental Nutrition Program for Women, Infants, and Children (WIC) is a nutrition program that helps pregnant women, new mothers, infants, and children up to age 5. WIC is nationally recognized as an effective means for providing access to healthy foods, nutrition and health education, breastfeeding support, and referrals to other services free of charge to Indiana families who qualify. Tippecanoe County WIC currently serves an average of 4,500 women, infants, and children each month. To see if you qualify please call 765-420-9999 or visit the clinic at 324 N 25th Street Lafayette, IN 47904. You can also visit the website for clinic hours and additional information,https://www.tippecanoe.in.gov/158/Women-Infants-Children-WIC.