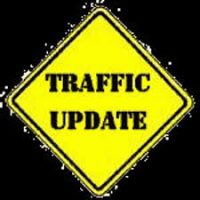 The city would like to thank the community for its support of the Indianapolis Road project.  We greatly appreciate everyone's patience with the start of the utility work and the upcoming road work.   When complete, Indianapolis Road will feature a three lane section with a full length center turn lane, with sidewalks on each side of the street.   Storm drainage improvements are also part of the project.
Currently, Vectren and Duke Energy are nearing completion of work to relocate their utilities.   Once Duke is finished, there will be some additional work for the relocation of several telecommunications lines.  Duke is expected to complete their work by the end of April.
Our contractor for the road construction, Feutz Contractors, Inc., has indicated that they soon will be setting up the one-way traffic pattern.   During the week of April 29, detour signs will be erected and traffic will be one-way westbound on Indianapolis Road from Percy Julian Drive to the traffic signal at the entrance to Kroger.  At the Kroger traffic signal, eastbound traffic will have to turn left into Kroger or right into Family Video/Jimmy John's.   Eastbound traffic will not be permitted east of the Kroger traffic light.
Citizens are encouraged to use Washington Street, Shadowlawn, Albin Pond Road and SR 240 as alternate routes to avoid the construction area.
Access to homes and businesses will be maintained by the contractor.   Please note:
·         Headley Hardware will be accessible from Indianapolis Road via the intersection with Percy Julian Drive.
·         Access to McDonalds can be obtained from their entrance on Percy Julian Drive.
·         Access to Verizon Wireless can be obtained from their driveway on Fawn View Lane.
It will be best to access Kroger and the businesses in the Kroger Plaza from the traffic light at the entrance to Kroger.    Kroger Plaza businesses include Rent-a-Center, Boatright Dental, Edward Jones, Manpower, API Family Walk In Clinic and Ivy Nails.  Family Video and Jimmy John's can also be accessed via this traffic light.  Kork and Keg Liquors can be accessed from their entrance on Washington Street.
The contractor is working toward having the work substantially complete by July 31, 2019.  Hopefully the weather during this construction period will allow work to proceed as planned.
We recognize that road construction can cause delays and inconvenience to both our residents and visitors.  However, this project will have a 25 to 50 year life as a significant improvement to the city.
Again, we greatly appreciate your patience during the construction of these much needed improvements.