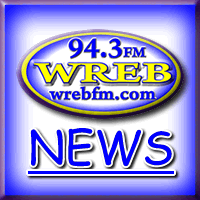 Last week a Parke County Jail officer was attacked by a female inmate near Lynford during a transport back from an area hospital.  A struggle ensued between the two until assistance arrived on the scene from a passerby and Parke County Deputies, Rockville Police and an ISP Officer.  The female inmate, identified as Ashli Ann Hedges, 31 of Montezuma, Was transported back to the Parke County Jail where she is incarcerated.
Hedges is currently incarcerated on charges of burglary, auto theft and theft.  Additional charges of Attempted Escape, Battery Against a Law Enforcement Officer resulting in injury (both felonies) have been forwarded to the Parke County Prosecutors Office.
An investigation by the Parke County Sheriff's Office uncovered an escape plot between Hedges and a male thirty year old Paul D. Trosper of Montezuma.  Trosper was located and arrested on charges of Conspiracy to Commit Escape.
The jail officer was treated and released from an area hospital for injuries suffered during the attack.