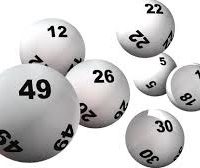 Hoosier Lottery prize payment offices in Indianapolis, Mishawaka and Evansville will be closed Friday, April 19, 2019 in observance of Good Friday.
Hoosier Lottery drawings will occur at their regular times. Players may purchase tickets, and redeem prizes of less than $600 at most Hoosier Lottery retailers.
Hoosier Lottery prize payment offices will reopen Monday, April 22, 2019 at 8:30 a.m. local time.
ABOUT THE HOOSIER LOTTERY: Hoosier Lottery distributions benefit every county throughout Indiana. The Hoosier Lottery contributes $30 million to local police and firefighters' pensions and $30 million to the Teachers' Retirement Fund. In fiscal year 2017, the Hoosier Lottery contributed $228 million to the Build Indiana Fund. To learn more about the Hoosier Lottery, visit www.hoosierlottery.com/givingback and follow on Facebook and Twitter. Download Hoosier Lottery logos here.