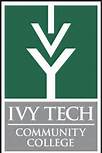 Ivy Tech Community College Greencastle is hosting an Express Enrollment Day on Tuesday, April 23 to help prospective students complete their enrollment steps for the summer and/or fall semesters.
The event is scheduled from 1-7 p.m. at 915 S. Zinc Mill Rd.
Attendees can meet with Ivy Tech Greencastle representatives and receive assistance filling out an application and completing financial aid, assessment, advising and registration, as well as signing up for new student orientation.
To meet the assessment requirement, attendees can bring in their SAT/ACT/PSAT scores, high school transcript, college transcript, or take an assessment if needed.
Ivy Tech offers recent high school graduates and adult students a variety of options, including online and evening classes. High school graduates can earn an associate degree in as little as two years and transfer to one of Ivy Tech's four-year partner schools to earn their bachelor's degree. Adults looking to skill-up in their current career or start a new career can earn a degree or certificate in as little as one to two years.
For more information about the event and to RSVP, visit IvyTech.edu/enrollmentday.