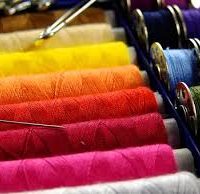 Once called the Fleece Fair, The 27th annual Fiber Event is set for Friday and Saturday, April 19-20 at the Putnam County Fairgrounds in Greencastle.
The two-day event is scheduled from 10:30 a.m. to 5 p.m. Friday, and Saturday from 9 a.m. to 4 p.m. Admission is free.
This festival is sure to be a delight for those who knit, crochet, weave, spin, felt and do anything fiber-related. Fiber aficionados travel from more than two dozen states to participate in this annual event.
Multiple workshops are conducted on both Friday and Saturday. More than 80 vendors are expected.