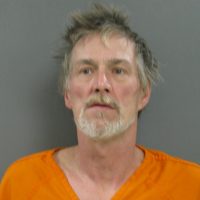 On 4/11/19, Parke County Sheriff's Deputies responded to a medical run in Bloomingdale, possibly drug related.
Prior to the deputies arrival, the male suspect fled the scene with a minor child.  The male suspect, identified as 56 year-old Phillip Burchett, was found in the Marshall area.  Burchett is being charged with Neglect of a Child and was taken to the Parke County jail on a $10,000 bond.
The minor child was found safe.