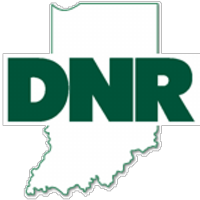 The shooting range at Deer Creek Fish & Wildlife Area is undergoing a management transition this week. 
The range will re-open Saturday, April 13, with new hours. Those new hours will be 9 a.m. to 5 p.m., Wednesday through Sunday, from March through December. In January and February, the range will be open from 9 a.m. to 5 p.m., Friday through Sunday.
The range will be closed on Thanksgiving, Christmas Day, and New Year's Day.
The rate for a lane will be $4 a day.
The range includes a 10-yard pistol range, a 25-yard range, a 50-yard range, and a 100-yard range. A separate shotgun range is also available.
The shooting range is ADA compliant and staffed by qualified range safety officers. Use of eye and ear protection is required of all participants and observers.
For more information about Deer Creek Fish & Wildlife Area range hours, see wildlife.IN.gov/3648.htm. More about Deer Creek FWA is at wildlife.IN.gov/6297.htm.