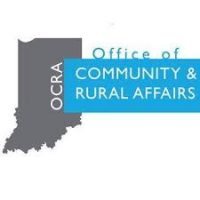 The Indiana Office of Community and Rural Affairs announced the designation of Indiana Site Certified Silver to the Crawford County Industrial Park.
"To earn a site certified designation, it requires public and private sector collaboration and partnership," said Jodi Golden, Executive Director of OCRA. "I commend the leadership and local partners of the Crawford County Industrial Park for taking the necessary steps to bring economic development to their communities."
The Crawford County Industrial Park is a 90 acre site 30 miles from Louisville, KY located within a mile of I-64. Owned by the County Redevelopment Commission, the property has all utilities installed and could be used for business services, general/light manufacturing, transportation, distribution and logistics.
"The Industrial Park is one of our highest priorities. This certification will allow for better marketability and will allow for the needed swift communication to site selectors," said Michael Thissen, Executive Director of the Crawford County Economic Development Corporation. We are grateful to all our partners who have helped get the Industrial Park up to this standard."
The Indiana Site Certified program validates sites that are ready for economic development. The program is administered by OCRA in partnership with the state's Fast Access Site Team, which is comprised of multiple state agencies. These agencies include the Indiana Department of Transportation, Indiana Department of Environmental Management, Indiana Department of Natural Resources and the Indiana Economic Development Corporation.
For more information, click here.
Click here for audio of Jodi Golden, Executive Director of OCRA.