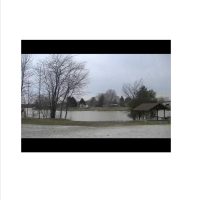 Do you live, work, farm or play in the Glenn Flint Lake Drainage? A new project focused on assessing, protecting and improving water quality; engaging individuals interested in the Owl Creek and Glenn Flint Lake Drainages; and focusing on creating a step-wise plan for the Owl Creek and Glenn Flint Lake Drainages will host its first public meeting on Thursday, February 21st at 6 pm at the Putnam County Farm Bureau building at 1001 N. Jackson Street, Greencastle, IN.
The project is funded through an Indiana Department of Natural Resources Lake and River Enhancement (LARE) program grant received by the Little Walnut Creek Conservancy District and its partners. The grant will lay the foundation for future, voluntary, on-the-ground conservation implementation efforts. Sara Peel, project coordinator indicates "The Glenn Flint Lake Watershed Project is structured to allow community input on what they want to see happen in terms of regional planning to improve water quality within the Glenn Flint Lake and its drainages. These efforts will include the initial project launch meeting as well as water quality monitoring, educational opportunities, and more."
The project is currently in its initial stages of gathering data and information and coordinating gathering of public opinion. If you are interested in participating in this exciting project, contact the Project Coordinator, Sara Peel at speel@arionconsultants.com.