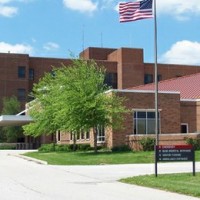 The Johnson Nichols Health Clinic located at the Putnam County Hospital at 1542 S. Bloomington Street, Greencastle, and has a new phone number. 765-301-7380
The WIC program is for all types of families – married, or single parents, working or not working.  If you are a guardian of a child under 5 you can apply for your child. If you are pregnant, breastfeeding, or have a baby under 6 months old, you may apply for yourself.  WIC has a higher income guideline than SNAP or Medicaid so even if you do not qualify for SNAP or Medicaid you may still qualify for WIC.
The Family Planning program offers confidential family planning services to adolescents, men and women.   Services are offered on a sliding fee scale based on household income and family size. State and commercial insurance accepted as well.   Some of the services offered are Annual exams, birth control methods, STD testing, Emergency contraception, free pregnancy testing, education and counseling.
Other services offered at the clinic include;  Safe Sleep program, Lead poisoning screening, Breastfeeding support, Nutrition education
If you would like to make an appointment for the WIC program or to be seen by the Nurse Practitioner for a Family Planning visit, please call 765-301-7380.