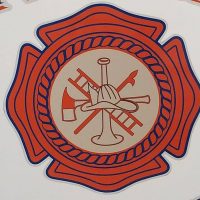 Former Bainbridg fire chief Mike Smith was killed in a car crash late Friday afternoon.  The head on collision to place on State road 39, north of County Road 625 North.  The Hendricks County Sheriff's Department is investigating, however very few details are available at this time.
Smith was a 31 year member of the Banbridge Fire Department and served as Chief for 15 years.
Statement from the Bainbridge Fire Deptartment:
Bainbridge Fire would like to wish the family of our former chief, Michael Smith, all of our love and condolences at this time. Mike was and will always be remembered for his exemplary service to BVFD and this community.