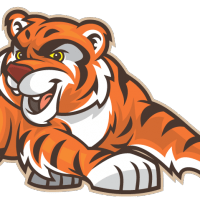 Today, we continued monitoring an ongoing air quality issue at Tzouanakis. Multiple experts from HVAC and Moisture Control firms were in the building conducting mold surface and air spore tests, and HVAC programming to remediate humidity.<
Starting tomorrow, Wednesday, Aug. 29, and until further notice, we will be relocating students from Tzouanakis to other buildings throughout Greencastle Community School Corporation. We hope to have the results of the air quality tests by Friday, Aug. 31 and will communicate results and additional planning at that time.
All TZ students should report to their regularly scheduled bus stops and students who are usually dropped off by a family member should drop off at the following schools:
• Third grade students will be relocating to Deer Meadow Primary,
• Fourth grade students will be relocating to Ridpath Primary, and
• Fifth grade students will be dropped off at Greencastle Middle School then relocating to McAnally Center.
Their classroom teacher will be at these locations to meet their students.
At dismissal bus riders will need to board a bus at their assigned schools and transfer to their home bus at the transfer lot like a normal day. Students who are picked up will be picked up at their assigned building with 5th grade students pickup being located at Greencastle Middle School.
Please know this will take some extra time and considerable effort. If you choose not to send your TZ student during this arrangement, please know it will be counted as an excused absence. We are working diligently to remedy the situation and will keep you apprised of any developments. We thank you for your patience and understanding.
Mr. Strube will be communicating and posting more specific information for school programming very soon.