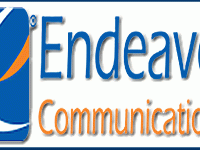 When was the last time you heard something so inspiring, motivating and entertaining you talked about it for weeks, months or even years? Drugs, suicide, bullying, and underachievement are issues that Craig Conrad, a dynamic motivational speaker, will address with students and the public on three days, August 29th, 30th, and 31st, at the Cloverdale gymnasium.
"Conrad brings tangible ways to look at life as a great opportunity," stated Kathy Morgan Endeavor's Customer Engagement and Media Relations Coordinator. Craig, a national touring speaker, featured on ABC and NBC nightly news. He is the host of "Call of the Wild" TV series in Wyoming. Craig's riveting message inspires all. Craig received six nominations for the award "Who's Who Best Teachers in America."
"Students are captivated by the presentation, and won over by the anti-alcohol, drugs, bullying, and suicide messages," said Trip Nadzak who heard him speak. Trip exclaimed, "The following week a young woman's life was saved when she remembered Conrad's message."
Open to everyone this all-community evening event starts at 6pm for dinner with Craig speaking from 6:30 p.m. to 8:00 p.m.  Invest in your family, this community, and your country. Don't miss this moment to be part of a life transformational opportunity.
Bring the entire family and get an autographed copy of his spellbinding book, "Unstoppable!" Stop thinking you have limitations. You will leave feeling unstoppable.
For more information contact Kathy Morgan kmorgan@weendeavor.com 1.800.922.6677