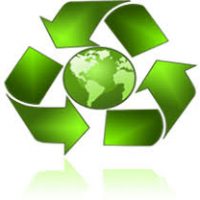 Parke County's annual Tox-Away Day is coming on Saturday, September 15 from 8am-1pm (rain or shine) at the 4-H Fairgrounds in Rockville. Residents are asked not to arrive before 7:45am as it interferes with event set up.
Tox-Away Days are sponsored by West Central Solid Waste District to provide Putnam, Montgomery, and Parke County residents with the opportunity to recycle or safely dispose of household hazardous waste such as appliances, tires, electronics, chemicals & unwanted medication for free or reduced rates.
For a complete list of acceptable items and printable flyer, visit the District's website at www.westcentralswd.com or watch for ads in your local newspaper. Residents can call the District office with specific questions at 765.653.2150. Businesses are prohibited.