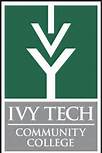 Ivy Tech Community College is hosting an enrollment event for those interested in taking classes during the summer or fall 2018 semesters. Registration for both semesters is open now; classes start in June and August. Students attending other colleges and universities are welcome to attend the event to register for online or face-to-face summer classes that transfer back to their institution.   
An event is slated for 2 – 6 p.m. May 16 at Ivy Tech Greencastle, located at 915 S. Zinc Mill Road, Greencastle, Ind. There is also an enrollment event 9 a.m. – 6 p.m. May 22 at Ivy Tech Indianapolis, located at 50 W. Fall Creek Parkway N. Dr. Those interested attending any event can RSVP and learn more at www.ivytech.edu/enrollmentday.
These events help prospective students complete their enrollment steps and register for classes.
Attendees can meet with Ivy Tech representatives and receive assistance filling out an application and completing financial aid, assessment, advising and registration, as well as signing up for new student orientation. To meet the assessment requirement, attendees can bring in their SAT/ACT/PSAT scores, high school transcript, college transcript, or take an assessment called the ACCUPLACER if needed.