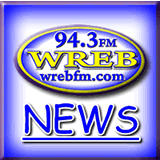 Richard "Richie" Jordan, a 27 year old Greencastle man, is being charged with a level 4 felony of misconduct with a minor and a Class A misdemeanor count of contributing to the delinquency of a minor.  Richard Jordan was arrested and charged with sexual misconduct as a result of a late December incident involving a 15 year old girl Putnam County girl.  A Level 4 felony is punishable by 2 to 12 years in prison.
The incident, alleged to take place on Dec. 23 has been under investigation since it was reported on Christmas Day to Greencastle City Police.  GPD Officer Kyle Lee was advised by the girls stepfather that a male in his late 20's had sexual relations with the juvenile.  It was reported that the incident took place at the home of the girls biological father.
The charge of delinquency is based on the girl admitting to consuming alcohol and smoking weed with Jordan during their time together.
Relatives of the juvenile victim also reported seeing the suspect without pants and the girl in varying stages of undress as they passed by an upstairs bedroom, court documents note.
Attempting to locate more information on Jordan after becoming aware of the incident, the girl's stepdad searched the suspect's name in the online edition of the Banner Graphic, finding a Putnam scanner listing that showed Jordan had been arrested earlier in December for unlawful possession of a syringe, a Level 6 felony.
A pretrial conference in both cases against Jordan is scheduled for 11 a.m. April 25 in Putnam Superior Court. Local attorney Melinda Jackman-Hanlin is representing Jordan in the earlier case.