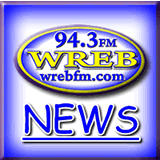 Indiana's next auto industry might be self-driving cars.
A bill unanimously passed by the House would form a task force to set safety standards and approve permits for self-driving cars. It'd also accelerate work on redoing signs and lane markings so the cars' sensors can spot them. House Transportation Chairman Ed Soliday says the state needs to get ready now to make roads safe for self-driving cars when they arrive. Right now, he says the technology is ahead of public confidence.
Soliday and Portage Representative Chuck Moseley says it's also a huge economic opportunity. Soliday says car companies are investing hundreds of millions iof dollars in testing self-driving technology, but just eight states have laws on the books authorizing them.
The bill was among Governor Holcomb's priorities for the year. The Senate will consider it next month.
(Courtesy Network Indiana)