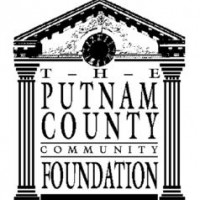 Greencastle, IN – January 19, 2018 – Registration is now open for the 2018 Nonprofit Learning Series.  This year's series is filled with new speakers brining innovative takes on today's most pressing nonprofit issues.  Geared toward community leaders who staff or volunteer with nonprofit organizations, churches, and units of government, and wish to build their knowledge and skills in areas of leadership, finances, marketing and more, this series will offer extended networking and peer learning opportunities.
"Many people do not realize how much our communities depend upon volunteer leaders," said Elaine Peck, Executive Director of the Putnam County Community Foundation.  "Successful communities have strong nonprofit leaders who have the tools, information, and support they need to accomplish their missions."
The Putnam-Montgomery Learning Series is brought to you by The Putnam County Community Foundation and the Montgomery Community Foundation, with special thanks to sponsors Hendricks Power Cooperative and Hoosier Heartland State Bank, in conjunction with Indiana United Ways.
The February, March, April, and May workshops will be held in Crawfordsville at the Crawfordsville Country Club while the August, September, October, and November workshops will be held in Greencastle at the Inn at DePauw.  Individual workshops cost $15/session and include lunch. The cost to attend all eight workshops is only $100.
Putnam County Nonprofits that register for the entire series, pay in full by Tuesday, February 6, and have a representative attend all 8 workshops will receive a $250 grant bonus!
The Schedule for the 2018 Nonprofit Learning Series is below:
February 13th – Next Level Leadership: Susan Decker, St. Mary of the Woods
March 13th – Marketing Magic: Leslie Galbreath, dgs Marketing Engineers and Magenta Marketing Communications
April 10th – Measure What Matters: Laura Macknick, Macknick Philanthropy Advisors
May 8th – From Paper to Practice: Tonja Stokes, Indiana United Ways
August 7th – Nonprofit Finance Demystified: Bill Stanczykiewicz, The Fundraising School
September 11th – Data in the Digital Age: Lucy Downton, United Way of Central Indiana
October 9th – Building a Strategic Board: Lanton Lee, Kiwanis International
November 13th – No More Bored Boards: Lori Danielson, GoTime Coaching
To register or for more information visit the Putnam County Community Foundation website at www.pcfoundation.org, call 765.653.4978, or email Tanis Nicklasch, Communications Director at tnicklasch@pcfoundation.org.
The Putnam County Community Foundation is a nonprofit public charity established in 1985 to help donors establish endowments, award grants, and provide leadership, enriching the quality of life and strengthening community in Putnam County. The Community Foundation has been entrusted with more than 279 funds and endowments for donors, supporting a variety of charitable purposes.  To learn how to start your own endowment, visit www.pcfoundation.org or contact the office at 765.653.4978.