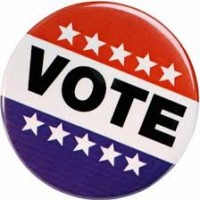 The filing period for candidates for local, county or state office opens Wednesday.
While candidate packets have been available from the Putnam County Voter Registration Office for about a month, the period for turning them in begins Wednesday and runs through noon on Friday, Feb. 9.
Any candidate wishing to appear on the May primary ballot must file their paperwork in this period.
The main state-level office of local interest up for grabs in 2018 is District 44 State Representative. Current Rep. Jim Baird will not seek reelection, as he is running for U.S. Congress District 4.
Besides District 4, other offices on the ballot include U.S. Senate, secretary of state, state treasurer and state auditor.
All township trustees and advisory board positions will be up for grabs.
In the Town of Cloverdale, two positions on the town council will be on the ballot: Ward 3 and an at-large position.
Local candidate packets must be turned in to the Putnam County Voter Registration Office on the courthouse second floor, from 8 a.m.-4 p.m. Monday through Friday.
For more information, call Voter Registration Clerk Stacia
Hathaway at 655-1538.
State candidates may file their declaration of candidacy (form CAN-2) with the Secretary of State or the Indiana Election Division.
The Secretary of State's Office is located in Room 201 of the Indiana Statehouse, 200 W. Washington St., Indianapolis. The Election Division is located in Room E-204 of the Indiana Government Center, 302 W. Washington St., Indianapolis. Offices are open from 8 a.m.-4:30 p.m.
Further information can be found by calling the Election Division at 317-232-3939, or visiting www.in.gov/elections.