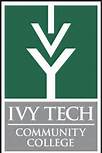 FRANKLIN – Ivy Tech Community College Franklin has been approved by the Indiana State Board of Nursing to begin offering the first year of the Associate of Science in Nursing program this spring.
The first cohort of nursing students will begin taking classes at the Franklin campus January 16. Nursing students will benefit from hands-on learning in the new nursing skills lab at the Franklin campus. The lab was funded largely by a private donor and houses donated equipment from local health care providers and the Johnson County Community Foundation.
"We could not have accomplished this without the support of our local health care providers," said Tina Jobe-Gross, vice chancellor of Ivy Tech Franklin. "This new program will allow students local options in attending classes and working required clinical hours, rather than driving to Indianapolis or Columbus. The employers benefit from having these potential employees in their facilities. Students benefit by saving time and transportation costs and by gaining early exposure to these potential employers in their community."
This program was approved as an extension of the Ivy Tech Indianapolis Nursing program. Students will be able to complete the first year at the Franklin campus and finish the program at Ivy Tech's Lawrence Fairbanks Center in Indianapolis.
The Associate of Science in Nursing (ASN) can be completed in two years or less once admitted into the program. Graduates of the program are eligible to apply for the NCLEX-RN licensure examination to become Registered Nurses. In 2017, Ivy Tech students statewide achieved an 89.3 percent pass rate on the NCLEX-RN exam. This surpassed the national average of 84.57 percent.
Once successfully passing the NCLEX-RN examination, graduates can obtain entry-level nursing positions in a wide variety of health care areas, or they can continue their education and transfer to a four-year university to earn a bachelor's or master's degree in nursing.
Ivy Tech's Nursing programs are approved by the Indiana State Board of Nursing and are accredited by the Accreditation Commission for Education in Nursing, Inc. (ACEN). The College offers Nursing programs at other campuses across the state.
The Nursing program is a selective admission program that accepts a limited number of students each year. Those interested can learn more at www.ivytech.edu/nursing and get started by applying to Ivy Tech at www.ivytech.edu/applynow.