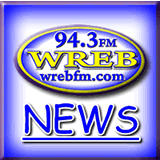 Indiana is a Red State and Hoosiers are known for their conservatism and old-fashioned values, yet Hoosier conservatives continue to be frustrated by crony politicians who campaign on these points and yet fail to deliver time after time, candidate Jess L. Norton says.
"Excessive spending continues, we hear nothing but requests for increased taxes to cover the roads, and solid conservative legislation continues to be killed before it ever leaves committee discussions," so Norton, a Roachdale resident, has declared his candidacy for the District 44 seat in the Indiana House of Representatives in the 2018 Republican primary.
House District 44 includes all of Putnam County as well as portions of Clay, Morgan, Owen and Parke counties.
"As a farm-bred and raised Hoosier, I will take good, honest and old-fashioned common sense back to the Statehouse where it belongs," Norton said. "I will do my best to ensure that the Republican Party platform which is so often ignored, will be upheld. I will vote no on every law that is not in accordance with our state constitution and I will fight to preserve our precious personal liberties which high-handed crony politicians and government agencies so often attempt to tread upon."
The Statehouse was never meant to be "a gathering place for professional politicians but rather a forum for farmers, laborers, and artisans to represent their neighbors and fellow Hoosiers as they seek common sense solutions to the problems at hand," Norton said, adding that District 44 voters can "send me to the Statehouse to represent you and you can be sure that I'll be your voice: The voice of common sense for Hoosiers in the Statehouse."
Norton was born and raised on the family dairy farm in northern Putnam County and now lives in a house which he is renovating just a little more than a mile from where he was raised.
After graduating from North Putnam High School, he worked at R.R. Donnelley in Crawfordsville as a building maintenance technician part time while attending college. He graduated from Central Bible College with a Bachelor of Arts degree in theology. He subsequently did graduate work at Ashland University, ultimately receiving a Master of Arts Degree in historical theology from Concordia Theological Seminary.
After finishing his formal education, Norton moved to Fez, Morocco, where he lived for two years while working as a professor and news correspondent. Since returning home from North Africa, he has been owner and operator of Lockridge Hill Investments LLC, which is a real estate investment firm specializing in the purchase and rehabilitation of distressed properties.
He has also served locally as Russell Township trustee, vice chairman of the Putnam County GOP, precinct committeeman in the Putnam County GOP and as Putnam County delegate to the State Republican Convention.
He is a member of the Evangelical Theological Society and the Republican Liberty Caucus.
Norton and his family are deeply rooted in District 44 having lived and worked there for four generations.
In addition to that, he said his involvement in the work of the family farm and in his own real estate business have substantially aided him in relating to the people; giving him a particular insight into the daily struggles and concerns of farmers, laborers and small business owners in the area.