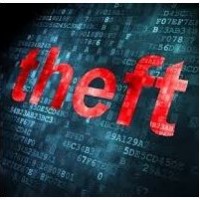 WILL YOUR VEHICLE BE NEXT
***************************************
-PLEASE LOCK YOUR VEHICLE-
Between 12:30 and 1:30 Sunday afternoon, an unlocked vehicle was burglarized, and an unlocked and running vehicle was stolen from the Settlers Run Apartment Complex in Danville.
Friday night, the Hendricks County Sheriff's Office responded to seven separate vehicle burglary reports in the Kimberly Lane neighborhood, south of Avon, including four stolen guns.
We ask at you please lock your vehicle and remove valuable items, especially guns and electronics, when your vehicle is parked overnight. Also, please do not leave your vehicle running, unattended, and unlocked. If so, your vehicle may be the next one stolen or burglarized.
If you have any information regarding the recent burglaries or vehicle theft, you're asked to contact our 24-hour 100% anonymous crime-tip line at (317)-745-3001, or Crime Stoppers of Central Indiana.
If you notice anyone suspicious, contact the Hendricks County Communications Center immediately by calling 9-1-1, or (317)-839-8700.