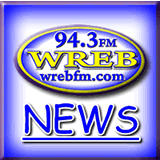 STATEWIDE: If you've got romaine lettuce in your fridge you might want to think twice before putting it in your salad.
A dangerous strain of E. coli could be linked to romaine lettuce.
Consumer Reports is warning people to avoid romaine lettuce after multiple people have become ill possibly after eating it.
The Centers for Disease Control has not determined the cause of the outbreak but is investigating 17 illnesses in 13 states including one in Indiana.
Two people have died from E. coli one in the U.S. and one in Canada.
The FDA has not issued a recall or warning for romaine lettuce but maybe consider substituting a new green into your routine.
(Courtesy Network Indiana)