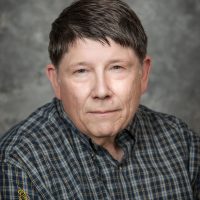 Dr. Robert Heavin will now be seeing patients at the newly expanded North Putnam Family Healthcare, located at 209 E Pay Rady Way in Bainbridge, IN. All of Dr. Heavin's staff will make the transition, so patients can be greeted with and cared for by familiar faces.
Dr. Heavin has served Coatesville and surrounding community for over 37 years. North Putnam Family Healthcare is excited to welcome him, the staff and his patients to the new facility that now offers in-house labs, radiology and onsite pharmacy.
Dr. Heavin sees patients Monday-Thursday 9am to 5pm and Friday 9am to noon.
Learn more about North Putnam Family Healthcare at
www.pchosp.org/north-putnam-family-healthcare or by calling 765-522-2556.