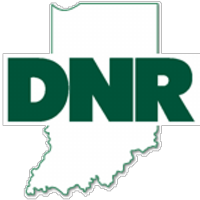 It's game on for the First Day events being held on Jan. 1 at each of 32 Indiana State Park properties, despite the frigid weather.
But there will be a few adjustments.
"We encourage people to wear layers, cover hands, heads and cheeks, and join us for a "brisk" walk," said Ginger Murphy, deputy director for the Division of State Parks. "Some properties are changing the lengths of their hikes to shorten the time exposed to the cold, but people can certainly continue to hike longer on their own if they choose."
Some changes:
The hike at Falls of the Ohio State Park will be either on the Woodland Trail or at another location because the ice on the fossil beds may be treacherous.
The Versailles State Park hike will be about a mile instead of the originally planned 4 miles.
Indiana Dunes State Park is still doing the 3-Dune Challenge hike, but will also offer a shorter hike at the same time.
Spring Mill State Park's hike will be a mile instead of 2.5 miles, but will still be rugged.
Brookville Lake's hike will remain the same, but the trivia hike at nearby Whitewater Memorial State Park will be a half-mile instead of the originally planned 2.5 miles.
"Join the fun and keep your streak going if you/ve been doing this every year," Murphy said. "Don't let the weather stop you from a memorable experience enjoying the outdoors and starting the new year off right."
More information on First Day events in Indiana, including other last-minute changes, see the DNR calendar at calendar.dnr.IN.gov or check the Facebook page of the property you plan to visit.
The guided hikes are organized by Indiana State Parks in cooperation with America's State Parks. Hikes will take place in all 50 states.
First Day Hikes originated more than 20 years ago at the Blue Hills Reservation, a state park in Milton, Mass. The program was launched to foster healthy lifestyles and promote year-round recreation at state parks.
Thousands of hikers will take to the trails in both North America and Canada this year. For more information, visit America's State Parks website (stateparks.org) or Facebook page (facebook.com/Americas-State-Parks-205324976548604).