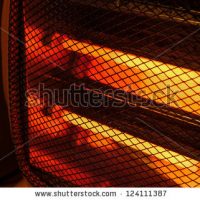 INDIANAPOLIS — As the weather gets colder, people often turn to space heaters to help warm up their homes. Although they're convenient, space heaters also pose a major risk if they aren't used appropriately.
Space heaters come in all shapes and sizes – some for small rooms, and some for large – that's why the owner of Fusek's True Hardware Store, Steve Fusek, says it's important that you make sure you're choosing the right one for the area you're heating.
Fusek says space heaters today are cheaper and less durable – but many are also a lot safer than the older versions.
"There's the tip over technology here as well as the auto-safety shut-off," said Fusek. "If it gets too hot, it'll shut down and hopefully prevent a problem."
But even the space heater with the best safety rating can be dangerous if not used properly, that's why the Indianapolis Fire Department says it's important to make sure you're taking every precaution when setting them up in your home.
"Make sure that you're being vigilant about safety in your home," said Rita Reith, IFD Battalion Chief. "Don't put it next to your drapes hanging down or right under your Christmas tree – that sort of thing – You have to be smart where you put it."
The fire department also says there are three things to remember when buying a space heater:
-Never leave them on when you're leaving home
-Turn them off when you're asleep
-Keep them away from combustibles
(Courtesy Network Indiana)