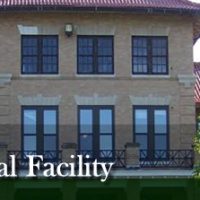 STATEWIDE– Indiana Governor Eric Holcomb has been adamant that Indiana increase the workforce skill level of all Hoosiers. That's a big reason why the Indiana Department of Correction has initiated a new Certified Welder Training Program for female offenders housed at the Madison Correctional Facility in southern Indiana.
"Our philosophy has always been that the process of re-entry for an offender begins on their first day of incarceration," state Indiana Department of Correction Commissioner Robert Carter. "Providing them with work-ready marketable skills is the first step towards a second chance and a new beginning."
Back on December 18, 10 female offenders from Madison Correctional Facility began an 80-hour course that will result in their attainment of an American Welding Society certification.
"These 10 women met the criteria which are good behavior, passing the readiness test, and be within a year of either going to work release or being released from prison," said Madison Correctional Facility Warden Jan Davis.
Davis says this will get them on the path to success.
"It's a proven fact that if they get out and they become gainfully employed, they're less likely to return. This program not only allows them to have the skills to get out, but it allows them to have a certificate," Davis said.
Yet achieving those requirements is no easy task.
"They'll be in the classroom and also hands-on in the field and then once they've completed 3 weeks of intensive training, they do have to pass an American Welding Society Certification. Normally if you do not get into the field and use the skills, you would have to be recertified every 6 months," Davis said.
But will this program help the recidivism rate?
"I would say the trend has been that there is a slight decrease in the recidivism rate. The Department does everything it can to make offenders ready for release," Davis said.
She is right. The recidivism rate for 2016 decreased after 2 straight years of it increasing. It went from 38.17% in 2015 to 36.99% to 2016. Davis finds that encouraging and believes that programs like this welding one can help that statistic, but work release programs alone are not enough.
"We have a therapeutic community, which is an intensive substance abuse program. The ones that are in that program are in there for about 8 to 10 months. They are not only learning how to deal with their addiction, but with life skills that will help them upon release."
Davis tries to make sure the relationship between officers and the inmates is not combative, but supportive in helping them on their journey.
"In January, we will be sending 12 offenders to a CNC class (computer numerical control). We're going to continue these efforts by doing everything we can to make these woman employable," Davis said.
(Courtesy Network Indiana)