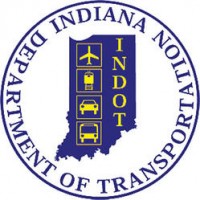 INDIANAPOLIS — Want to know why traffic is backed up on the interstate or when a big construction project is going to end? INDOT has an app for that.
The INDOT Mobile App gives you real-time traffic updates on the state roads, U.S. routes and interstates that crisscross Indiana.
"We're very excited to roll this app out to motorists just before one of the busiest travel weeks of the year picks up," said Scott Manning, spokesperson for INDOT.
You can check traffic speeds, travel advisories, and road conditions.
"What's a little bit unique about the INDOT mobile app is that our map is loaded with real time traffic information that goes beyond just the travel times. The app will allow you to know what the reason for the delay is from information we gather with our traffic management centers throughout the state," he said.
You can even alerts for road closures, construction projects, and accidents. But, with the information that's specific to Indiana, you get added value, said Manning.
"This application will actually allow you to take a look at a route and it will be color coded as to what the road conditions look like. We can actually relay information back to the public about whether a given roadway is dry, whether it's snow covered, how recently it's been treated with salt or plowed, whether it's wet," said Manning.
Manning said the app will help you be better equipped to make a decision on what route to use or what alternatives may be. He said it covers routes maintained by the state like interstates, state highways and state roads, but not county or city roads.
The app is free and works with Android, iPhone and iPad.
(Courtesy Network Indiana)