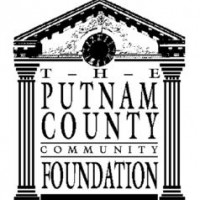 Greencastle, IN – December 20, 2017 – The Putnam County Community Foundation is pleased to announce that applications for Community and Endowment Builder Grants are now online. "The days of paper grant applications at the Community Foundation are over," said Dean Gambill, Director of Community Development.
"We have been working towards hosting our grant applications online since our scholarship applications became web-based 4 years ago. There will be a learning curve for both applicants and Grants Committee members who review the applications, but it will make things simpler in the long run," said Gambill.
All 501(c)(3) public charities, churches and units of government are eligible to apply for Community Grants and Endowment Builder Grants.  Community Grants are often project or program based requests for financial support. Endowment Builder Grants are matching grants to help grow an organization's existing or soon-to-be created endowment at the Community Foundation. Any organization with an endowment at the Community Foundation or an organization seeking to start an endowment is encouraged to apply.
"Establishing and growing an endowment builds financial stability and helps a charity to attract larger gifts, including estate gifts," said Elaine Peck, Executive Director of the Community Foundation.  "Plus, this is a perfect way for donors to maximize their contributions because each gift is matched and makes a lasting impact."
The online applications for Community and Endowment Builder grants require the same information as the previously used paper applications.  The deadline for both applications is 5:00 pm on February 1, 2018.
All applicants are encouraged to work with Community Foundation staff in preparing their application to ensure it meets eligibility requirements. These grants are funded through the unrestricted and field of interest endowments administered by the Community Foundation.