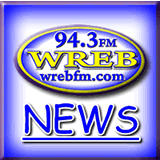 Make Your Appointment and Check It Twice
Is Your Car Seat Naughty or Nice?
No matter how far away you roam, it's crucial this holiday that parents and caregivers properly choose, install and use child car seats. Motor vehicle crashes are a leading and increasing cause of death for children ages 1 to 13.
Your local child passenger safety technician is accepting appointments to check and make the necessary adjustments to your car seat. In addition, the technician will answer parent and caregiver questions about car seat safety.
To locate a certified car-seat safety technician in your area year round, go to www.preventinjury.org/Child-Passenger-Safety/Child-Safety-Seat-Inspection-Stations or download the free SaferCar app on iTunes or Google Play.
"Car seats and booster seats are for passengers too small to be safe with an adult seat belt, but it must be the right seat for the child's age, height and weight," said local child passenger safety leaders. "To be effective, it must be properly installed and properly used for every trip."
Car Seat Inspection Stations are offered free of charge with support from federal funds, Indiana's Automotive Safety Program and the Indiana Criminal Justice Institute.
Don't loosen the straps for winter
As temperatures drop, Hoosiers put on thick winter coats to stay warm outside. But some coats could leave the car seat straps too loose to be effective. Both children and adults are urged to remove puffy or bulky coats once reaching the car.
Once strapped in, children can use blankets or slide coats over their arms backwards to stay warm in the car.
Rear facing vs. forward facing
Children should ride in a rear-facing car seat until they reach a seat's upper height or weight limit. This protects your child's fragile head, neck and spine while it's still developing. Many convertible and all-in-one car seats offer higher height and weight limits, allowing your child to remain rear-facing for longer.
Once your child outgrows the rear-facing car seat, he or she is ready for a forward-facing car seat with harness.
To learn more about choosing the right car seat, including an easy-to-use car seat finder tool, please visit: www.safercar.gov/therightseat. More information about Indiana's child passenger seat law is at https://on.in.gov/childcarseat.
Location and installation
The back seat is the safest place for children under 13 to ride. A rear-facing seat should never be placed in front of an active air bag. The middle seat in the back is often referred to as the best for car seats.
Make sure car seats are tightly secured in your vehicle, using either the seat belt or the lower anchors, but not both. The car seat shouldn't move side to side or front to back more than 1 inch at the belt path. The tether strap should always be used with a front-facing car seat.
Make sure the seat belt or lower anchor straps are threaded the through the correct path and that the straps are snug and free of twists.
Buckle correctly
Buckling your child correctly is just as important as installing the seat correctly. Seat belts and harness straps should be snug and free of twists.
If a child is riding rear-facing, the harness straps should originate at or below the child's shoulders. If a child is riding forward-facing, the harness straps should originate at or above the child's shoulders. If you are able to pinch harness straps between your fingers, the harness is not tight enough.
As children grow, parents become less vigilant. Far too many children ride completely unbuckled, increasing their chance for injury or death.
Seat belts should lie across the upper thighs and not rest on the stomach area. Shoulder straps should be snug across the shoulder and chest and not across the neck or face. Never let children put the shoulder belts under their arm or behind their backs.
Register your seats
There are three easy ways to register your child car seat to ensure you'll get recall information in a timely manner:
Fill out and return the card that comes with the seat,
Register online directly with the manufacturer, or
Complete and mail to the address listed on the form at nhtsa.gov/document/car-seat-registration-form
If your seat is recalled, take the needed steps identified by the manufacturer to remedy the issue. This could range from replacing a simple part to replacing the entire seat.