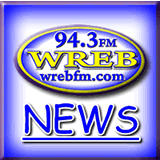 Usher in 2018 with other outdoor lovers at one of the many first-day hikes offered Jan. 1 at Indiana's state parks.
First-day hikes are a healthy way to start 2018 and a chance to get outside, exercise, enjoy nature and connect with friends.
DNR's Division of State Parks is hosting 32 first-day events throughout the state.
The guided hikes are organized by Indiana State Parks in cooperation with America's State Parks. Hikes will take place in all 50 states.
For more information, visit America's State Parks website (stateparks.org) or Facebook page (facebook.com/Americas-State-Parks-205324976548604).
— Lieber State Recreation Area, 10 a.m.: Meet at Hilltop Shelter for a 2-mile hike expected to last about 90 minutes.
— McCormick's Creek State Park, 2 p.m.: Meet at Canyon Inn for a Canyon Hike and Photo Contest. Roughly 3/4-mile hike is easy to moderate. Hikers can bring cameras or smart phones to snap photos for optional contest.
— Raccoon Lake, noon to 1:30 p.m.: Meet at entrance to main boat ramp parking lot for a hike to look for wildlife.
— Shades State Park, 1-2 p.m.: Meet at Hickory Shelter for a hike on Trail 1. Reflect on past year and look forward to 2018 at Prospect and Inspiration points.
— Turkey Run State Park, 11 a.m. to noon: Celebrate new year by hiking Trails 6 and 11 while learning about natural and cultural history of Turkey Run. Hike is moderately rugged.
Information on all first-day events in Indiana is at StateParks.IN.gov/2420.htm.