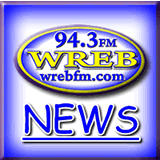 I grew up in a town where ice skating was a significant part of the local culture. Scott Hamilton first learned to figure skate in Bowling Green, Ohio, and ice hockey was the biggest sport at my high school.
So when I moved to Hendricks County in 2011, I have to admit I was a little disappointed there weren't any ice skating rinks.
Well, thanks to the Washington Township Parks & Recreation Department and Premier Inflatables that has changed.
This winter, a new "iceless ice rink," called the Avon Ice Rink, has replaced the basketball courts at Washington Township Park, 115 S. County Road 575 East in Avon. The rink is made out of a synthetic plastic material and a non-toxic chemical that makes the surface slick.
I had the opportunity to attend the grand opening of the Avon Ice Rink with my family this past weekend, and we had a wonderful time! My 2-year-old daughter and I decided to skate while my husband and 6-month-old son watched.
I was surprised the rink had skates small enough for my 2 year old, but after lacing them up tight, she had no problems skating in them. The rink also had gliders to assist inexperienced skaters on the ice. With the glider and a little help from me, my daughter didn't fall once.
Avon Ice Rink (photo credit: Meghan Stritar)
We had a great time circling around the rink, and then took our skates off and got a hot chocolate at the concession stand. Skaters were also invited to enjoy giant board games that surrounded the rink and had the option of purchasing a meal from a food truck, which will be available during special events.
I had a chance to speak with Cassi Still from Premier Inflatables, and she said they have had such a positive response to the ice rink they hope to almost double the size of the rink in the coming weeks.
The Avon Ice Rink will be open through February, and they will host several special events over the next few months. Special events will include Meet & Greets with Santa and Rudolph, Olaf and Elsa and Paw Patrol characters, as well as Toddler Time, Teen Skate Night, Parents Night Out, Valentine's Day, Avon on Ice and more.
I hope you can find time this winter to check out the Avon Ice Rink!
Here's what you need to know before you go
Location: Washington Township Park, 115 S. County Road 575 East, Avon, Ind.
Price: $10 per person, $8 per person for groups. Special event pricing varies.
Hours:
Monday-Thursday – 4-9 p.m.
Friday – 4-10 p.m.
Saturday – 10 a.m.-10 p.m.
Sunday – Noon-7 p.m.
Holiday Hours:
Dec. 18-22 – 10 a.m.-9 p.m.
Dec. 23 – 10 a.m.-10 p.m.
Christmas Eve – Noon-5 p.m.
Christmas Day – CLOSED
Dec. 29 – 10 a.m.-10 p.m.
New Years Eve – Noon-7 p.m.
Jan. 1 and 2 – 10 a.m.-9 p.m.
Regular hours resume Jan. 3.
For more information about the Avon Ice Rink, click here.
(Courtesy visithendrickscounty.com)