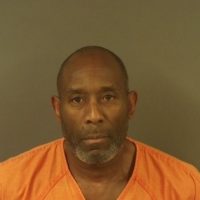 This morning at 8:00, an Indiana State Police Commercial Enforcement Trooper was patrolling Interstate 70 near the 41 mile marker, when he stopped an eastbound tractor-trailer for a routine commercial vehicle inspection.
During further investigation, the trooper located approximately two grams of suspected methamphetamine, three suspected amphetamine pills, and a large bottle of whiskey in the cab area of the vehicle. 
The driver, 54-year-old Gerald MacDonal, of West Valley, Utah was taken into custody and incarcerated in the Putnam County Jail. MacDonal was preliminarily charged with Possession of Methamphetamine and Possession of Schedule II Controlled Substance. The tractor-trailer was also placed out service per Federal Motor Carrier Safety Regulations. 
The tractor-trailer was hauling yogurt from Utah to Ohio.