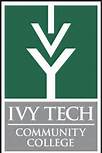 Ivy Tech Community College Indianapolis hosted its sixth annual Champions Breakfast September 7. At the breakfast, the College recognized its partners from secondary schools and career centers in central Indiana.
The more than 120 guests included district superintendents, building principals, career center administration, guidance directors and counselors. The event provided Ivy Tech leadership the opportunity to talk about the support systems in student services available to high school students.
"Without the help of the champions in every building that we serve, we wouldn't have the robust program for dual credit. Our champion buildings provide multiple programs so that their students have many pathways to earn college credit prior to graduation from high school. The annual Champions Breakfast is Ivy Tech's way to say thank you and recognize our outstanding partners," said Cynthia Stout, director of K-12 initiatives for central Indiana.
The morning included the recognition of area schools and career centers for their commitment to initiatives that provide students with many opportunities to experience college prior to high school graduation. One of these initiatives is Ivy Tech's Dual Credit program, which saved central Indiana families nearly $60 million in college tuition costs during the 2016-2017 school year by allowing students to earn college credits for free while in high school.
The following awards were presented at the Champions Breakfast:
New Partner: Morristown Junior-Senior High School, Waldron Junior-Senior High School
Outstanding High School Partner: Lebanon High School, Tri-West High School
Outstanding Career Center Partner: Blue River Career Center
Transition to College Partner of the Year: Central Nine Career Center
Largest Growth in High School Based Dual Enrollment: Colonial Christian School, Plainfield High School
Dual Enrollment Partner of the Year: Whiteland Community High School
For more information about Ivy Tech's dual credit opportunities, visit www.ivytech.edu/dualcredit.

Tags: